Automation may seem like the antithesis to artisan. Can a bread even be artisan if it's produced on a piece of equipment? With today's technology, the answer just might be "Yes," and with consumer demand for artisan, the answer might sound more like, "It has to be."
"Automation can take many forms," said John Giacoio, vice-president of sales, Rheon USA. "And it means something different to everyone. It is important to understand the bakers' needs and to show them what can be automated and what should have the personal touch."
These qualities could be the open cell structure, long fermentation times or a hand-made appearance. It's critical that, despite automation, the product still maintains what the baker deems essential to its artisan designation.
"Automating an artisan process and scaling it up to an industrial size is never an easy task, and bakers too often are ready to accept compromises," said Franco Fusari, co-owner of Minipan. "We strongly believe they should not because quality is essential. It is always difficult to replace the 10 fingers of a master baker, but we get as close as we can to what a baker would shape by hand."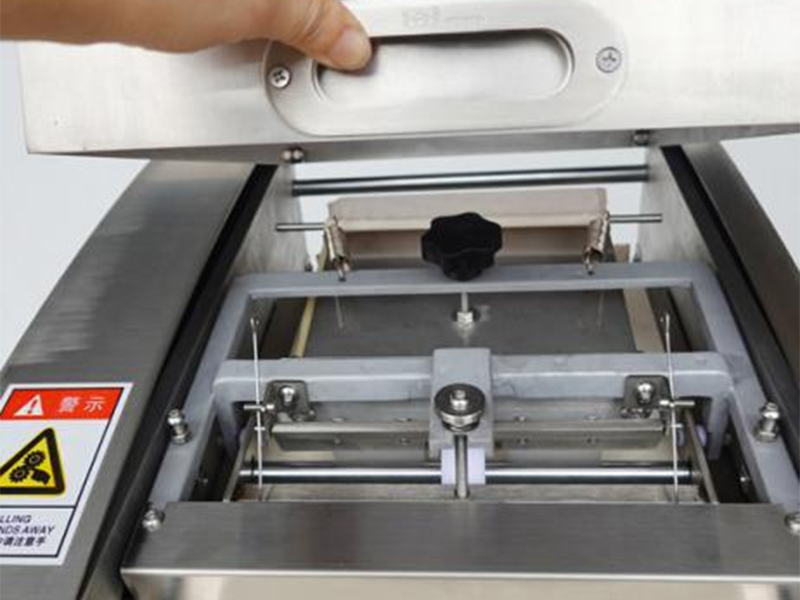 When it's time
While automation might not be an obvious choice for an artisan baker, there can come a point in business growth where it just becomes necessary. There are some key signs to look for to know when it's time to take the risk and bring automation into the process.
"When a bakery starts producing more than 2,000 to 3,000 loaves of bread per day, it's a good time to start looking for an automated solution," said Patricia Kennedy, president, WP Bakery Group.
As growth requires bakeries to reach higher throughputs, labor can become a challenge — automation can provide a solution.
"Growth, competitiveness and production costs are the driving factors," said Ken Johnson, president, YUYOU machinery. "The limited labor market is a major problem for most specialty bakeries."
Bringing in automation obviously can increase throughput, but it also can fill the gap of skilled workers by improving shape and weight accuracy and providing consistent quality products.
"When too many operators are required to make the product and bakers are looking to achieve more consistent product quality, then the control over product quality and consistency will outweigh the investment in automated production," said Hans Besems, executive product manager, YUYOU Bakery Systems.
Testing, testing
While testing equipment before purchasing is always a good idea, it's especially important for artisan bakers looking to automate. Artisan breads get their signature cell structure and flavor from extremely hydrated doughs. These hydration levels have historically been difficult to process at scale, and it's important the equipment doesn't damage that delicate cell structure more than a human hand. Bakers can only be assured of this if they test their formulations on the equipment itself.
"The best way to address concerns the baker may have is to show them what the machines can do using their dough, making their product," Mr. Giacoio said.
Rheon requires bakers to test its equipment at any of its test facilities in California or New Jersey before purchasing. At IBIE, Rheon's technicians will be running 10 to 12 demonstrations daily in the company's booth.
Most equipment suppliers have facilities where bakers can test their products on the equipment they are eyeing.
"The ideal and best way to move toward automation is with thorough testing with the bakery's products to come to the correct line configuration first," Ms. Kennedy said. "When our technical staff and master bakers come together with bakers, it is always a win-win, and the transition runs really smoothly."
For Minipan, testing is the first step in building a custom line.
"Bakers are involved in every step of the project," Mr. Fusari said. "First, they come to our test lab to try their recipes on our technologies. Then we design and realize the perfect solution for their needs, and once the line is approved and installed, we train the staff."
YUYOU employs a team of master bakers to work alongside its customers to align the recipe with the production process. This ensures the desired end products achieve optimal dough quality. The YUYOU Tromp Innovation Center in Gorinchem, The Netherlands, gives bakers the opportunity to test product before a line is installed.
Bakers can also visit Fritsch's Technology Center, which is a fully equipped, 49,500-square-foot baking facility. Here, bakers can develop new products, modify a production process, test a new production line or adapt an artisan process to industrial production.
Artisan to industrial
Maintaining an artisan bread's quality is the No. 1 priority when introducing automated equipment. The key to this is minimizing the amount of damage being done to the dough, which is true whether it's done by human hands or a stainless-steel machine.
"Our philosophy when designing machines and lines is quite simple: They must adapt to the dough and not the dough to the machine," said Anna-Maria Fritsch, president, Fritsch USA. "Dough inherently responds very sensitively to ambient conditions or rough mechanical handling."
To do that, Fritsch has focused on designing equipment that processes the dough as gently as possible to maintain its open cell structures. The company's SoftProcessing technology enables a high degree of automation and throughput while minimizing stress on the dough throughout production.
The divider is an especially critical area where the dough can take a beating.
---
Post time: Aug-14-2022